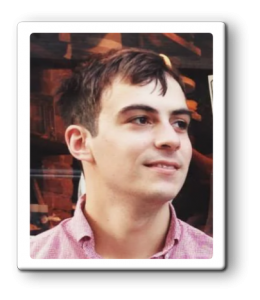 Michael Hawes
Come 4th grade, when it was time to choose an instrument for band, my father brought home an old student model cornet, and my choice was made. I continued throughout grade school, and entered Northwestern University as a brass player, with the goal of becoming an orchestral musician. That remains my goal today, though a slight detour through a tear of my orbicularis oris lip muscle forced me to find other ways to be involved in music for several years while I recovered. Since that time, about 8 years ago, I've immersed myself in the art of choral and small ensemble singing, and has become a true love and passion in my life.
My trumpet has taken me back home to Detroit to play with the Detroit Symphony, to Taiwan, playing with the National Symphony Orchestra of Taiwan, and even has resulted in job offers in Vietnam and China. I am lucky to have playing opportunities here in Chicago at the many beautiful churches in the city, as well as with the Music of the Baroque Orchestra on occasion. I recently joined the Axiom Brass Quintet as one of two trumpeters, and look forward to tours around the country and this season to the Dominican Republic.
As a singer, I am very grateful to be involved in the rich and storied choral/church music scene in Chicago, and treasure my times with colleagues in the Grant Park Symphony Chorus, Chicago Symphony Chorus, Music of the Baroque Chorus, Schola Antiqua, Bella Voce and Chicago Opera Theater Chorus. I am looking forward to joining Chicago A Cappella for the first time this upcoming season. I recently sang with the Grammy award winning Crossing Choir in Philadelphia, as well as the Clarion Choir of New York. My relationship with Richard Childress and His Majesty's Men began through a word-of-mouth trail, and I am grateful to those who introduced me to this very special project. I truly consider it a highlight of my year to make music with these phenomenal gentlemen and musicians.