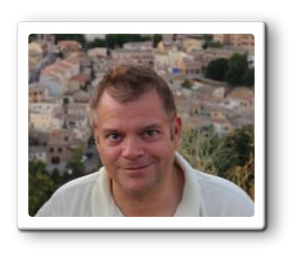 Richard Childress
Like many singers, I got my start as a boy soprano and subsequent teenage baritone, in the local church choir in Crystal Lake, Illinois. Fast forward a couple of years and I found myself studying music composition and singing in choirs at St Olaf College in Minnesota, an institution which has always had a high-standard choral tradition. I was exposed to all sorts of choral music by some wonderful teachers at St Olaf, including the early music of Josquin, Palestrina, Byrd and Purcell, and modern music by Vaughan Williams, Britten, Finzi, Penderecki and a whole host of others. At the same time I was in the music library for hours at a time, devouring LP's by British groups like King's College Choir, the Early Music Consort of London and the King's Singers, where I heard the sound of the countertenor voice for the first time. I knew I could do that. I also knew I wanted to make a living in choral music.
After ten years of living in Chicago, singing in professional choirs and starting up my own choral group which still runs today under the name "Bella Voce", I felt restless and was lucky to be invited to sing for a year in an English cathedral choir. I leapt at the chance to be involved in a tradition where choirs perform every day to the highest standard. Who knew I would end up settling in Britain, where I have now racked up singing something like 5,700 daily choral evensongs with Winchester Cathedral Choir, and have enjoyed performing, recording, broadcasting and touring all sorts of music with many ensembles.  Working with conductors like David Hill, Andrew Parrott, David Skinner, Jeremy Summerly and Andrew Lumsden has been a real education. After many engagements in Europe and around the world, I began teaching young people in my native Midwest about sacred choral music. Teaching youngsters about this music is for me a very high calling, and partly as an outgrowth of this work, I decided to bring together the best professional singers I could find, to form a new American ensemble. His Majesty's Men is the result. On August 11, 2016, we sat down at a table for our very first rehearsal. Most of us had not met or sung together before. However, as soon as we sang our first chord, I knew we had something very special.
Being born on a US Air Force base, it is probably natural that I have had a passion for aviation since I was very little. My second great love is film and I have long had a desire to direct or write. (Any potential collaboraters out there?) Perhaps above all, I have a huge love of everything Spanish, which has been nurtured by many visits to Spain and from knowing intimately the great treasures of Spanish sacred choral music.