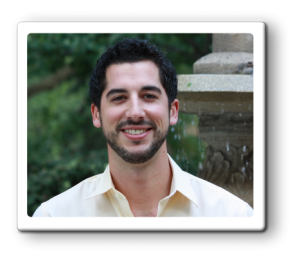 Joe Labozetta
Singing the soprano part in Henryk Górecki's Totus Tuus, and surrounded by Renaissance frescos in a medieval Italian basilica, I had arrived at something like a trance or reverie. As a thirteen-year-old boy with the Ragazzi Boys Chorus (based in northern California), I was certainly not destined to sing as a soprano for much longer. Baritone range would soon come calling on my larynx, like some pubescent Grim Reaper. It was difficult work learning music like Totus Tuus, even more difficult to achieve that unified ensemble sound. I found the payoff in the fraternal adventures of touring around the world and delivering refined musical performances to new audiences in new spaces.
I can trace my interest in pursuing music as a lifelong craft back to that Totus Tuus moment in Siena. The recipe of childhood piano lessons, international escapades with my boy choir buddies, and picking up a few other instruments along the way (trumpet, guitar, bass), convinced me that collegiate study of music was, at the least, not unwise. So, at age eighteen, I left my Bay Area home to study at DePaul University's School of Music in Chicago, first in the vocal performance program, and then in the audio engineering department where I finished with a degree in Sound Recording Technology. This was, at least in part, to satisfy my impulse to record some rock 'n' roll with my college rock band. As it turns out, I learned quite a lot in those physics classes and the sound recording program that I believe made me a better and more informed musician.
While I was still in my undergraduate studies at DePaul, I was fortunate to find some work at a nearby Catholic Church as a choral ringer and occasional substitute keyboardist for Masses and liturgies. I was further privileged to parlay this into a full-time position as Director of Music at St. Josaphat Church in Lincoln Park, where in 2018 I will complete my tenth year. Directing choirs and ensembles, playing the piano and organ, providing music for all the liturgies, weddings and other church celebrations keeps me busy, but also allows me to indulge in other performance opportunities. As I do with Chicago a cappella, Chicago Symphony Chorus, Grant Park Chorus, Bella Voce, the William Ferris Chorale, Ensemble Alioni, and Schola Antiqua, I consider myself privileged to count His Majesty's Men among my choral experiences.