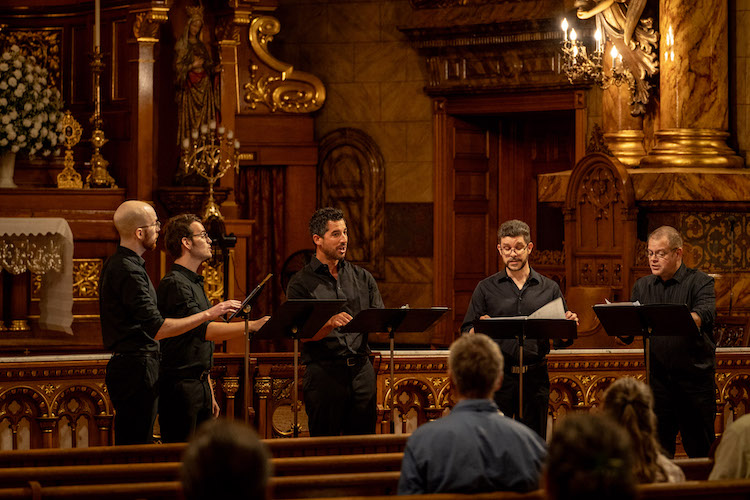 His Majesty's Men are:
Richard Childress (countertenor)
Matthew Dean (tenor)
Nathaniel Adams (baritone) 
Joe Labozetta (baritone)
Ian Prichard (bass)
Brought together in 2016, His Majesty's Men are under the overall artistic direction of countertenor Richard Childress. The singers of His Majesty's Men come from Chicago, Great Britain and the East Coast of the USA. They sing countertenor, tenor and bass, a voicing which enables the group to come close to the original sound and performing pitch of much early vocal music. At the same time, they are strongly committed to the best modern music and commissions. There are long-range plans to develop an educational component to the work of the ensemble, so that aspiring young singers in the Midwest can study and perform in the context of small-ensemble work.